True confidence grows when we can build life on foundations of authentic safety and trust.
Where it's OK to make mistakes.
With those who will help us figure out what to do if it doesn't go to plan.
Where there is space to explore and learn at our own pace without fear of judgement or criticism.
Do you wish you had the confidence to take meaningful risks in your life?
Come and explore the possibilities with us.
Do you have the confidence to fail?
This question might sit beneath all questions around self-confidence. What is there to hold us on the other side, especially (but not exclusively) if things don't go to plan?
The confidence we have in ourselves, our present situation, and the future, is built on what we believe will happen when we succeed, fail, win, lose, or simply get to where we're going.
How do we find and nurture confidence even when we don't feel confident?
In this workshop, we use the story of The Three Little Pigs to think about where confidence comes from and six sources we can draw on to create more of it in our lives.
The session includes an exercise designed to inspire action and grow your confidence from the inside out.
Browse the gallery of articles, interviews, and past events related to the theme of Confidence
Do you have the confidence to fail? This question might sit beneath all questions around self-confidence. What is there to hold us on the other…
What does the word 'confidence' bring to mind for you? Maybe it's something you wish you had more of. Perhaps a certain person or type…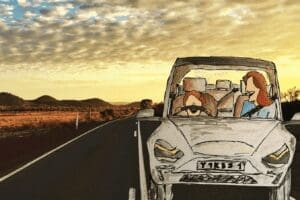 Emily Agnew is the founder of SustainablySensitive.com, where she supports sensitive people through Focusing and Inner-Bonding practices. She is also a professional musician having auditioned…