The Kota is where we meet to explore particular aspects of our monthly theme, create, dive deep, and learn together.
A Kota is a wilderness hut, found in rural Lapland, where Sámi reindeer herders would traditionally take refuge.
They are shelters of belonging for anyone and everyone. Somewhere to find warmth, rest, food, and connection with other passers-by.
This is a space for stories, laughter, songs, and silence. Some days you might feel a sense of magic in the air. While other days you can't feel much at all. You won't know until it happens. And you can't control when it does.
The Haven Kota was created for you, just as you are. Come and be. Observe. Join in. Take your time. No pressure or expectation.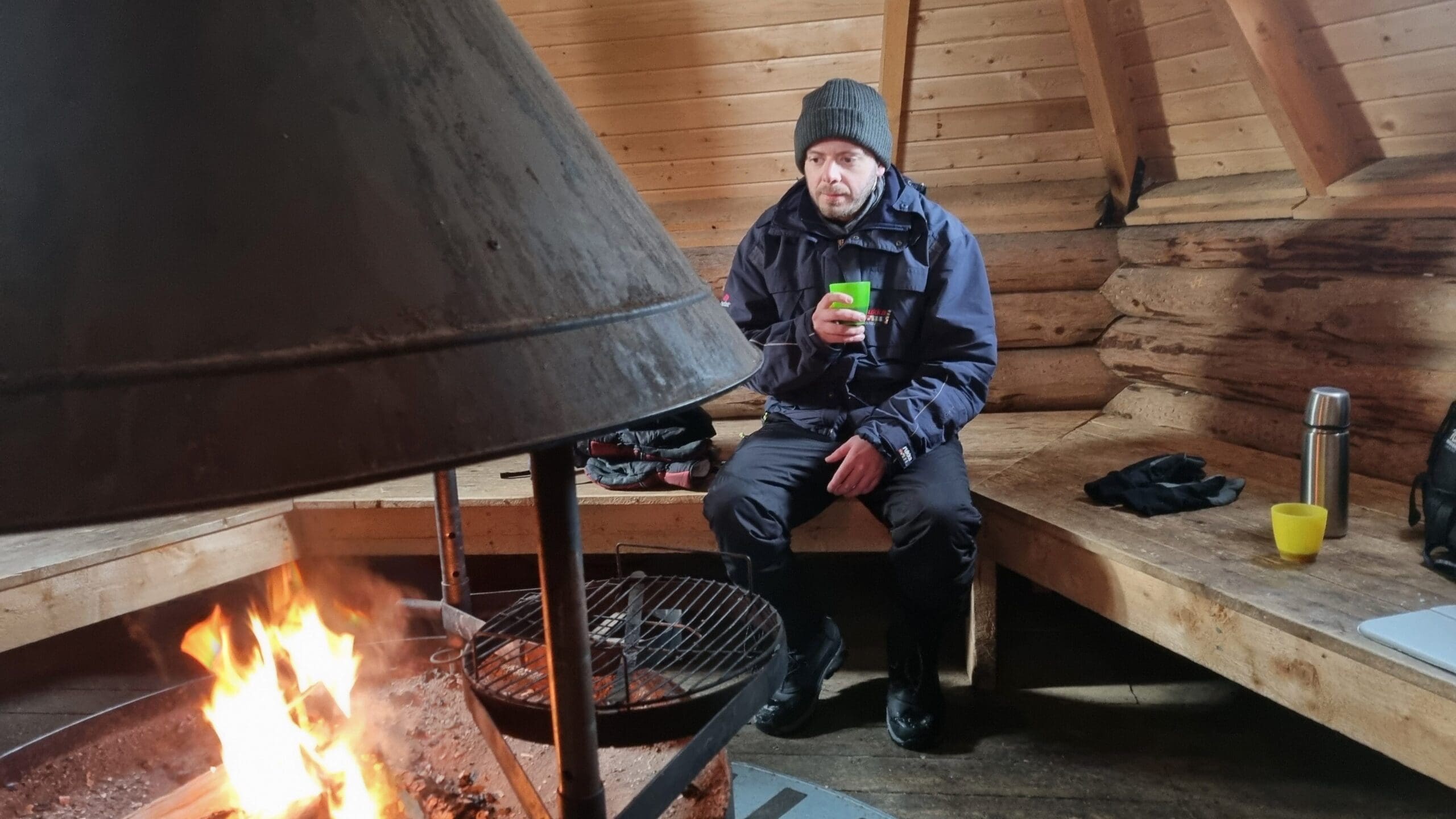 The Theme Kota is an informal and open discussion loosely structured around an aspect of our monthly theme. Related resources and questions are usually sent out before the meeting for anyone who likes to prepare.
It's a great chance to informally connect with one another and grow together. But as always, there is no pressure to get actively involved. You can just come and be with like-spirited souls in our cosy Kota.

Creative Krafty Kota sessions are a chance to gather, bring a creative project to work on, ask for advice on what you're doing, and chat about anything you like. Join us to relax and laugh together.
As always, you are welcome to just come and be — there's no pressure to get actively involved. Just a gentle invitation to have a mug of something tasty, in Tuula's safe hands, and the company of friendly Haven folks.

PopUp Kotas are hard to describe because no two are the same. These sessions happen from time to time as opportunities for members to suggest and even run sessions. We've had movie nights, games evenings, and members sharing particular areas of their passions and interests.
The Haven Courtyard plays host to our public workshops and events. These usually have a practical element such as an exercise or prompt. So you'll leave the Kota with something to experiment with and use later.
You can access past Courtyard Kotas in the monthly membership. Or join us for the next one here.