Welcome to The Haven, a virtual home where gentle rebels find space and support to rest, re-frame, and rebuild from the inside out. It's a refuge for weary travellers sensitive souls looking for a calmer rhythm, friends who get them, and a deep breath a spirit of playful creativity.
An Unexpected Change
Perhaps you've been hit by loss (e.g. bereavement, the end of a relationship, a health challenge, or redundancy).
Life Transition
Maybe you are amid a change in seasons (e.g., moving, becoming a parent, retirement, promotion, building a business, or the kids have left home).
Gradual Drift
Perhaps you've drifted in a direction you didn't intentionally choose.
A Hunch

Maybe something is changing within, and you are waking up to the desire for something new.
Let this moment breathe. Allow yourself to feel what is alive in you right now.
What do you need?
The Haven provides a place to uncover your rhythm and explore this question.
Rest (permission to pause and be)
Reframe (rewrite the story you've believed about yourself until now)
Rebuild (find your natural rhythms and create a sustainable and meaningful life around them)
Moments like this can allow us to confront, transform, and release unhelpful habits.
Maybe you tend to:
Deny your own needs and emotions if it helps keep the peace
Take responsibility for soothing, harmonising, and regulating other peoples' feelings
Support other people's dreams and desires without ever making time to identify and serve your own
Try not to ask for too much help from other people
Drop what you're doing and downplay its importance if someone asks you for help
If any of these sound familiar (maybe they ALL do), you're not alone. It's a familiar story shared by many empathic (recovering) people-pleasers around the world.
Whether you need some respite from life's noise, want inspiration for what could happen next, or you want to connect with "your people", you're in the right place.
This is an invitation to slow down and listen. To explore your innate creativity and connect with your playful core. Are you ready to leave the rush, hustle, and frenetic pressure of an insatiable world at the door for a moment and plug into the beating heart of life?
With various resources, community, and written discussion prompts, the membership is designed to help inspire, support, and encourage you whether you need refuge, connection, or direction.
It's OK to be who you are, how you are, wherever you are. You are seen, you are safe, and you are accepted. Welcome home!
Experience an introduction to The Haven with this narrative soundscape journey around the village.
The Haven is built around a virtual village. With a Theatre, Library, Café, Fireside, and Kota, you'll find lots of space to reconnect with yourself, as well as a variety of places to meet other people.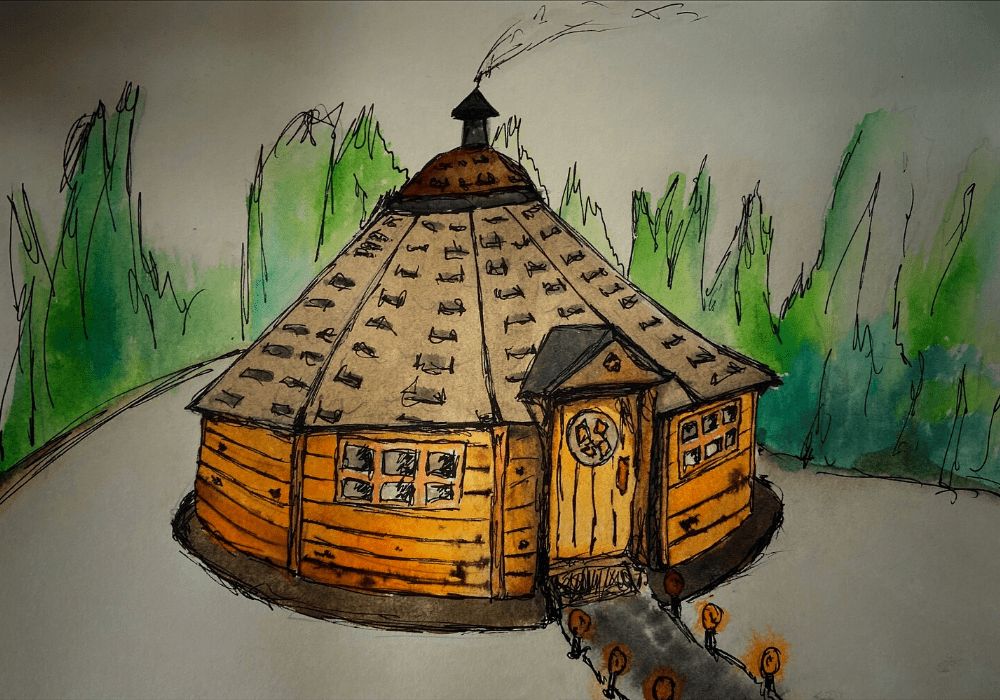 The Kota
Where we meet to explore particular aspects of our monthly theme, create, dive deep, and learn together.
You'll find Theme Kotas, Creative Krafty Kotas, Courtyard Kotas, and a variety of PopUp Kota meetings throughout each season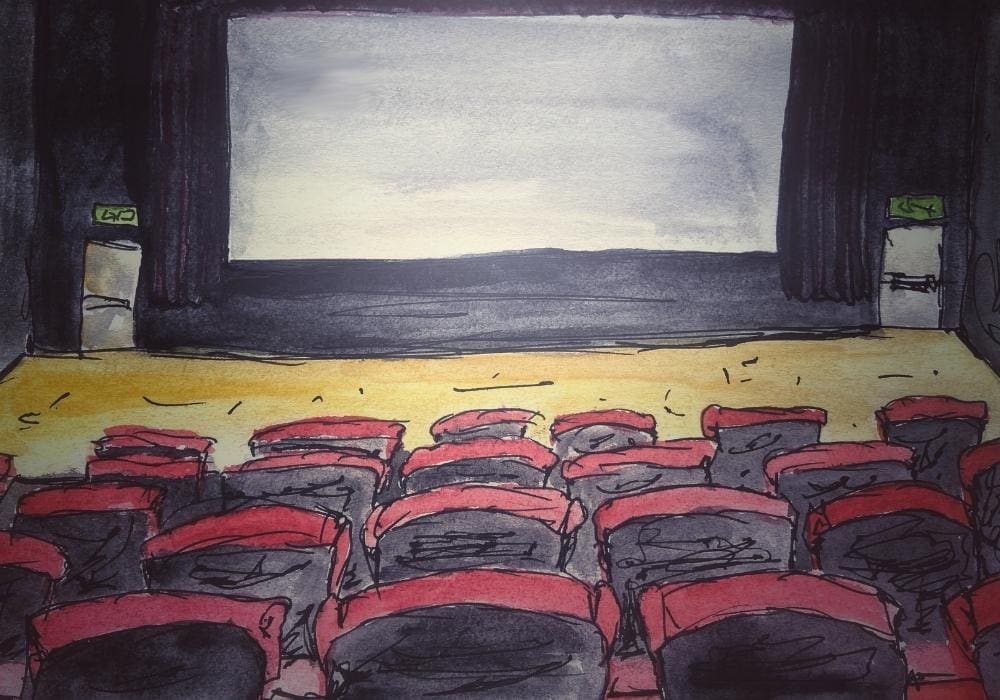 The Theatre
This is where you can catch up with the latest theme videos, interviews, and resources. As well as replays from recent live sessions.
The Café
Breathe in the cosy aromas of your favourite food and drink, as you join us in the meeting place where it's safe to be who you are.
Have conversations while nurturing deep connections within a spirit of expansion, peace, and playfulness. There are written forums where you can start conversations and get involved in existing discussions.
Most Mondays we have the Live Café Hour where we spend 80 minutes "alone together", giving time to the important stuff in a safe and supportive community of gentle rebels.
The Library
Archive of all past resources including an array of interviews, courses, and book reviews.
Move through the great candle-lit corridors and dive into the historical galleries of videos, interviews, eBooks, creative projects.
You can easily search the archives, which are curated to simplify your quest for personal growth and meaning making.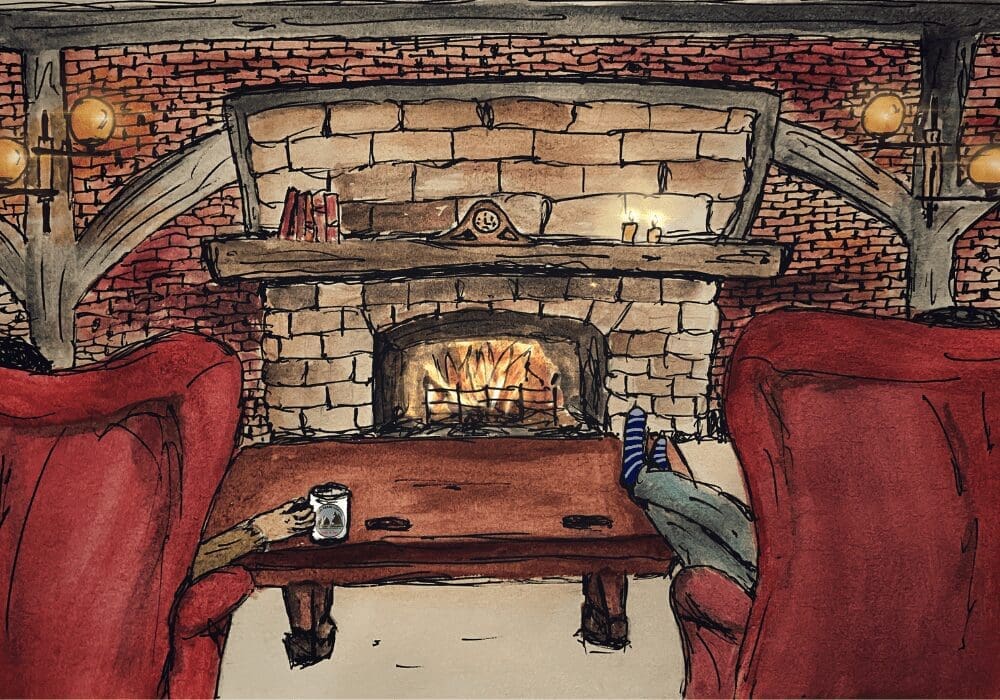 The Fireside
During the summer evenings you'll find me outside by the fire-pit with a hot chocolate. When the weather turns cold I move inside and get the log fire roaring.
I'll pour you a mug of something tasty as we chat about our big dreams, the challenges we face right now, and life's deep questions.
This is where you'll find resources I use with coaching clients, including short courses and opportunities to work One-to-One with me personally.
The community is full of friendly faces and gentle souls. We would love to welcome you in and help you feel at home.
If you need anything during your stay, Andy and Tuula are usually somewhere nearby.