True belonging starts as an inside job.
We are wired to seek safety. It's how we survive as a social species.
It can have a detrimental impact on our wellbeing when we feel out of place. Like we don't belong.
But what does it mean to belong in a vast and complex world?
Do we really want to fit in if it means hiding who we really are?
Can we experience a more enriching, meaningful, and authentic sense of belonging?
Yes! At least that's what I think.
Browse the gallery of articles, interviews, and past events related to the theme of Belonging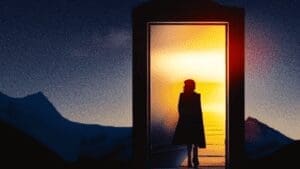 In her book, You Don't Owe Anyone; Caroline Garnet-McGraw tells the story of a "Cold Bucket Experience" when she had just finished her first dance…
True belonging starts within. Rather than something someone else will give us, belonging can only emerge when we first accept ourselves at the level of…
"Blessed are the weird people: poets, misfits, writers mystics, painters, troubadours, for they teach us to see the world through different eyes."– Jacob Nordby In…